School Council
Congratulations to our elected school councillors for the year 2018/19.
The School Council meets on a regular basis with elected pupil representatives from P4 to P7 classes. It helps empower the children to create a positive school environment.
This year the elections have been held and the council has held their first meeting at which the pupils raised issues and ideas from their respective classes.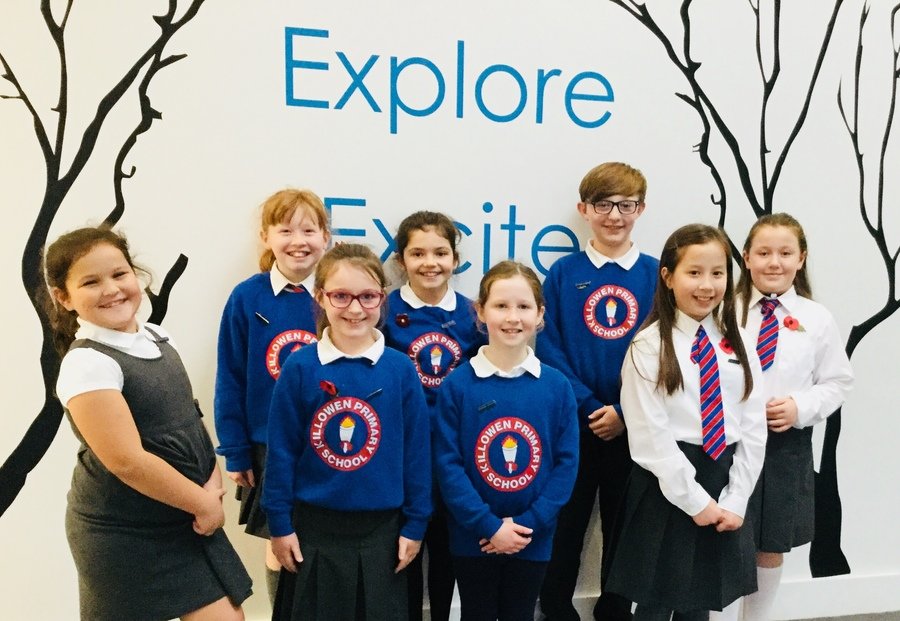 Hannah writes:
" I am the School Council secretary so I have to write the minutes!
We met in Mrs Doran's classroom last week and we discussed lots of things.
However, we spent most of the meeting talking about how we could make play times even better. Councillors suggested that rewards like extra playtime could be given to classes who lined up quietly and cards could be placed on the buddy equipment boxes with a list of playground rules.
We had lots of fun at the meeting and I can't wait until the next one!"
The councillors have a busy and hardworking year ahead.