Welcome to Killowen Primary School and Nursery Unit
Killowen Primary School and Nursery Unit enjoys a fine reputation as a great school providing quality learning and teaching for children aged three to eleven.
Our motto of 'Explore Excite Excel' reflects the active, enquiry based approach we take to everything. This section of our website showcases the kind of things that happen in school every day including classwork, special visits, events and of course the achievements of our pupils.
We offer a stimulating learning and teaching environment where children from all traditions and cultures are welcomed, respected and nurtured together. Emphasis is placed on the positive and supportive environment in our school in which every child can feel secure, work happily and benefit from a curriculum rich in inspiring experiences.
There is always something exciting going on at Killowen so whether you are a current parent, a prospective parent or one of our very own pupils, we hope you will enjoy finding out about our school on this website.
A message from Mrs N Watson, Principal Killowen Primary School and Nursery Unit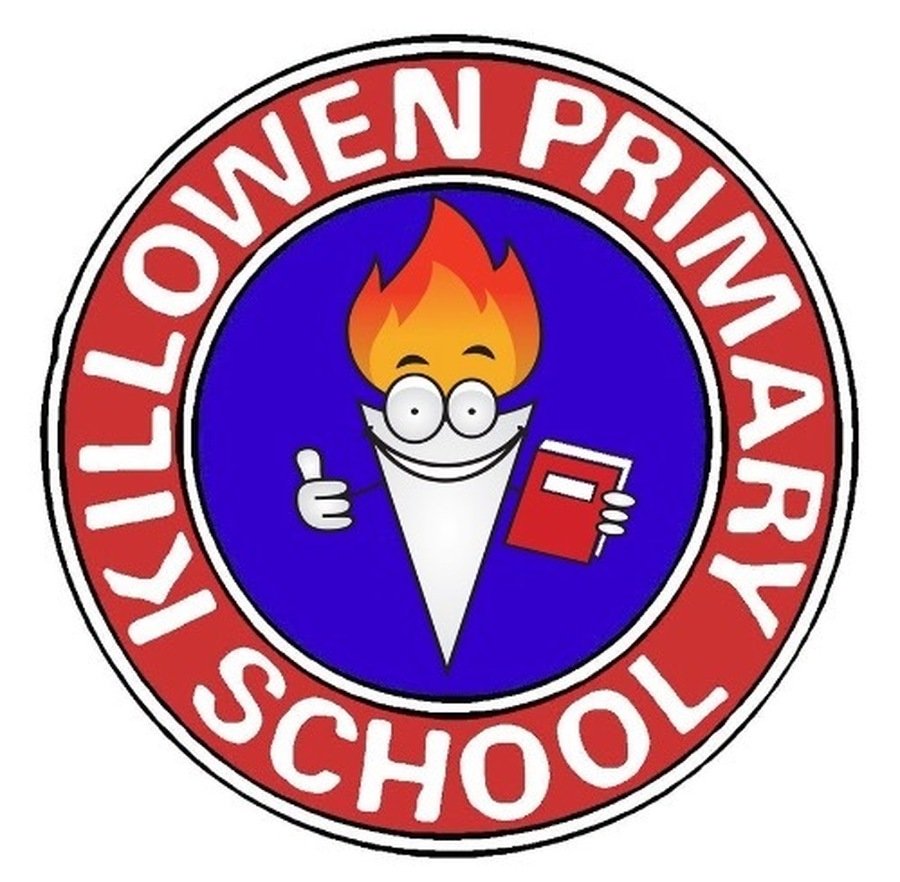 Please click on the links below to access and view: -
Killowen Primary School and Nursery Unit School Prospectus 2021-22
ADMISSIONS 2022-23
PORTAL NOW CLOSED
How to apply for a Primary One/Nursery Unit place for September 2022
If your child is due to start primary school or is wishing for a place at nursery in September 2022, the online application service is open from 10th January, 2022 and closes on 28th January, 2022.

The admissions criteria for both Killowen Primary and Killowen Nursery can be accessed in the links below.

Please contact the school office for any further information that you may require to assist you in completing your child's application(contact details at the top of this homepage).
MONDAY 15th NOVEMBER 2021 - 'ODD SOCKS DAY'
**COMPETITION WINNERS **
We were delighted in 2020 to have been one of 20 schools throughout the UK to win a place in this year's official song for Odd Socks Day and Anti-Bullying Week 2021. Mr Barr's Primary 7 class represented the school in this venture and can be seen joining in the fun and living out the message of how 'One Kind Word' can make all the difference. Please enjoy the song by Andy and the Odd Socks and look out for our P7s.
ONE KIND WORD - CLASSES UNITE
Torchie's Class Activities
Term 3
Primary 6 School Trip - Lorne Estate
Upcoming Events
2021-22
SCHOOL IS NOW CLOSED FOR THE SUMMER HOLIDAYS
Newsletters 2021-22
Click on a date below to open a newsletter.
Friday 24th June 2022
https://sway.office.com/UXIZWxMbSGiqxKw0?ref=Link
Friday 17th June 2022
https://sway.office.com/HA72WodArXmIdCIj?ref=Link
Friday 10th June
https://sway.office.com/lLEXL0fzG4FLqxxn?ref=Link
Friday 27th May 2022
https://sway.office.com/HGwgfdZRHBX3KGQy?ref=Link
Friday 20th May 2022
https://sway.office.com/6DSio3wIbns804M1?ref=Link
Friday 6th May 2022
https://sway.office.com/OlgdUFxz241ceENS?ref=Link
Friday 29th April 2022
https://sway.office.com/BVIAhzgBPHVn21MP?ref=Link
Safeguarding & Pastoral April Newsletter 2022
https://sway.office.com/I7lfs4qCDfQkuAWO?ref=Link
Safeguarding & Pastoral February Newsletter 2022
https://sway.office.com/n9a5r8arWM04tDym?ref=Link
Safeguarding & Pastoral November Newsletter 2021
https://sway.office.com/n9a5r8arWM04tDym?ref=Link
Safeguarding & Child Protection September Newsletter
https://sway.office.com/6RnJvAoy3iLOOkWD?ref=email

Torchie's Class Activities
Term 1&2Ativties