Eco Team
We are very proud to fly the Eco-Schools flag in Killowen!
Our Eco Team work hard every year with Mrs Boomer to make sure Killowen is sticking to our Eco code. We have fantastic grounds around our school and we work hard to keep it litter-free and as eco-friendly as we possibly can.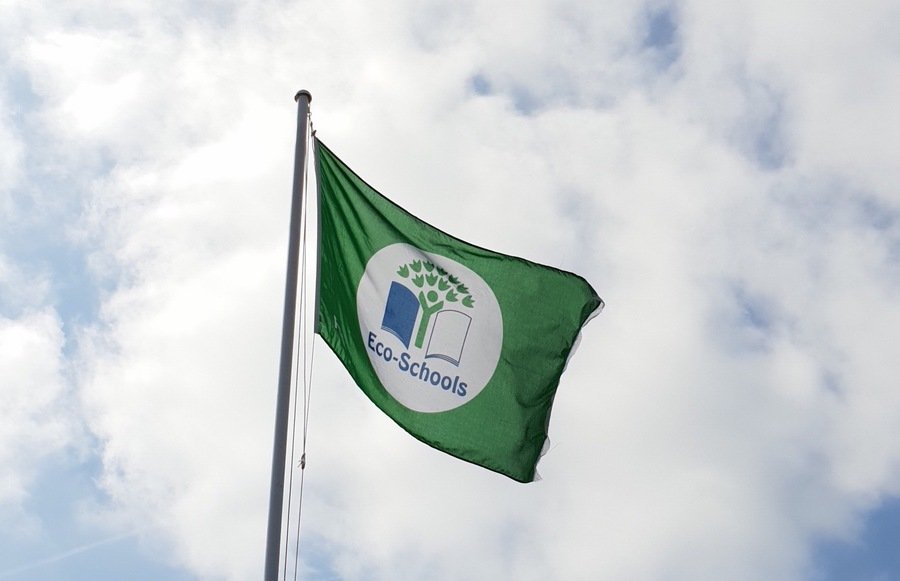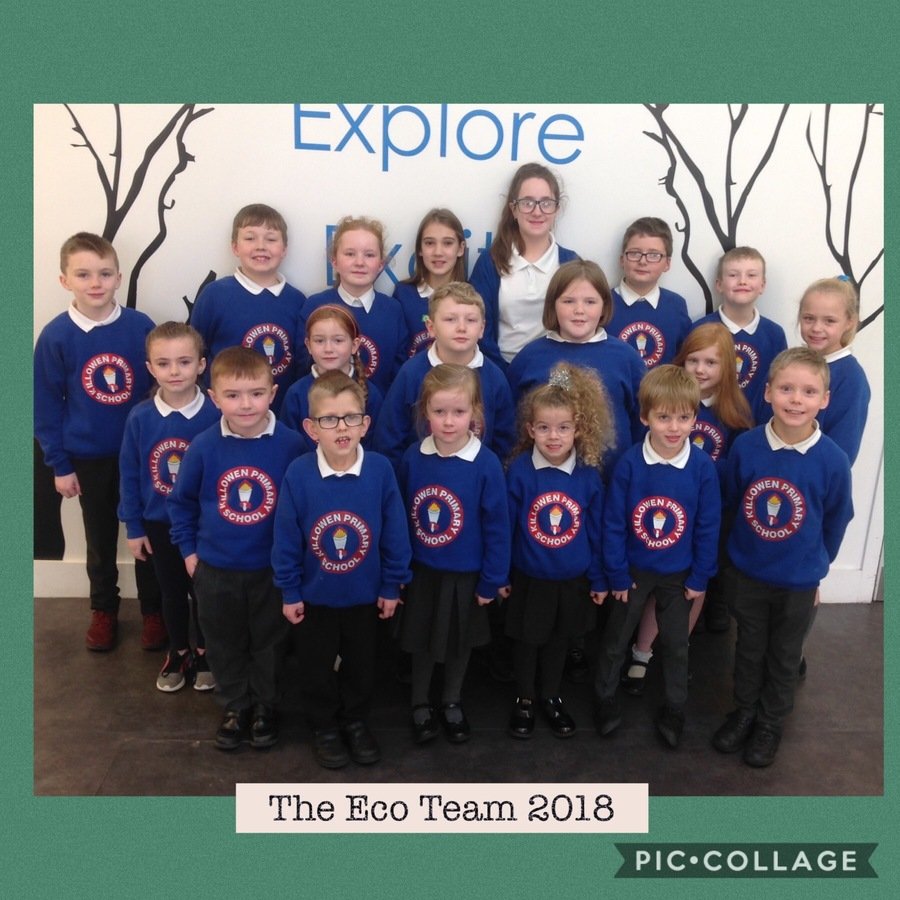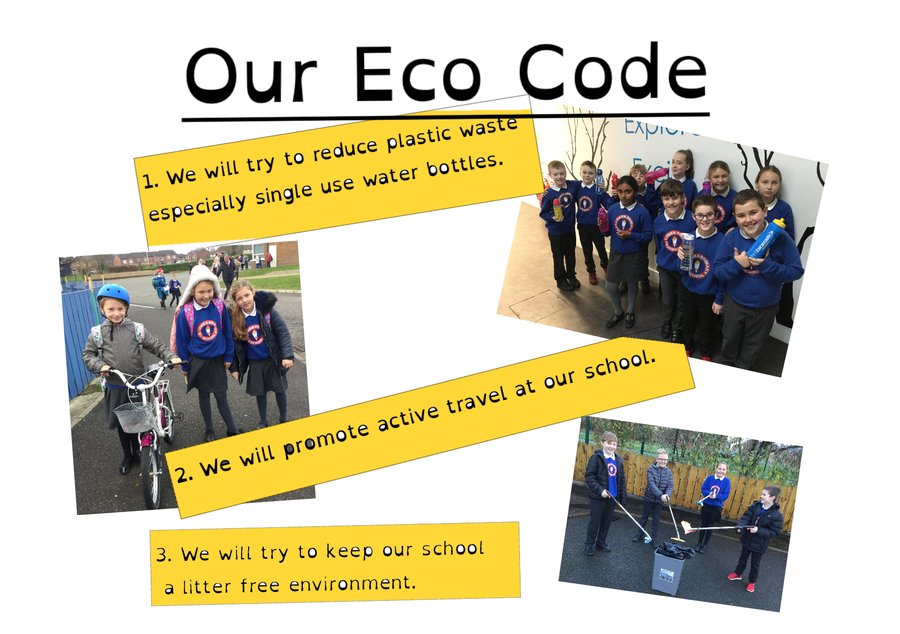 This is our Eco Code for this year. Everyone in Killowen tries their best to meet these 3 targets. The Eco Team's job is to monitor how well we're doing and come up with ideas how we can do even better.
This is our latest ECO Team Newsletter.
Check it out for some exciting information about Feet First Families, reducing waste and our new free water bottles!